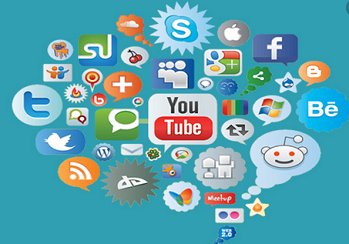 Digital Marketing and Return on Investment
Nowadays, almost everyone whether its corporate, startups, online marketplace, professionals or even politicians are majorly dependent on campaigns based on their online presence. Depending upon the target audience and or financial budget, one can either go for some of the below mentioned digital marketing means or all of them.
Search Engine Optimization - SEO

Search Engine Marketing - SEM

Social media marketing – SMM

Mass mailing

Affiliate marketing
Putting content online and waiting for users to flock and read and interact with it will only result in a waste of time. What you need to do is to work actively to attract visitors to your website. But how? There is more than one strategy to pull visitors to your website and, in this article, we are going to discuss the main and most effective ones. Keep on waiting to find out how to increase traffic on your website.
If you have target audience whose decision is mainly based search results through search engines then the 1st option of Search Engine Optimisation will suit the best. This search is an organic search whereby the google ranking depends upon many factors like quality of content, quality of domain, regular updates with blogs/forums, backlinks and so on. SEO process to get the ranking in search engine is bit lengthy and may take 2 to 4 months for results to start appearing. But once you achieve the good ranking and your SEO process is continued properly then your investment remains the same irrespective of no. of hits or visitors you get from the results.
The second one i.e. Search Engine Marketing or SEM is similar to one above except that your website is appearing through the advertisement done on search engine e.g. Pay per Click ( PPC ). Here one has to create advertisement to be displayed on the top of the search page and for every click based on which keyword was used to get the result, a fixed amount is deducted from your account. Hence this is the quickest way to get the prospective leads through search engine. And number of leads generated are directly proportional to the budget spent on daily basis.
The third one i.e. Social Media Marketing or SMM is nothing but promoting your products and services through social media portal such as Facebook, Instagram, Pinterest, Twitter, Youtube and so on. This can be done either by sharing the posts among relevant networks or through paid promotions with specified criteria like Location, Demographics, Age group, Gender, Time etc.
The fourth one is nothing but a mass mailing to a generated database of email IDs and not to the ones purchased online or otherwise. In this method the chances of receiving your emails to the target audience varies from 60% to as less as 5 %, depending upon how good the mail server is used by the recipient. Many a times, if proper rules or mass mailing are not adhered to then your mails are marked as SPAM mails and hence rejected or dumped in to junk folder. Once needs to be very cautious in terms of subject of the mail, content of the mail and source of the mail IDs of the recipient, while using this cost effective short cut way.
And the fifth one is one of the most widely used promotional methods with the help of affiliates. In this affiliate is the entity who has huge database of clients and his mails are received by his clients directly into their mail inbox. So these affiliates help you promote your products to their clients' database through mass mailing on our behalf and in turn charge you per email cost.
Disclaimer:
The views expressed in this content are author's own opinions and ideas. Master is not responsible for these opinions and does not intend to malign, humiliate, or defame any individual, institution or organization. Master takes plagiarism very seriously and requires our contributors to give due credit wherever necessary in appropriate format. However, any instances where the author has not given due credit for any references, the responsibility is solely on the author and not Master.